People seldom think twice about their Vehicle tyres. If you are looking for absolute safety and a firm grip on the roads Golden Falcon brings you the toughest Tyres from across the globe , manufactured and processed to Perfection. When you deal with Golden Falcon, you can be rest assured about Top Quality in Terms of Safety , Comfort, Smooth Drive, Timely Delivery and Great Value. We le you rule the road while our tyres subdue the rugged terrain below you
Golden Falcon has always believed in quality of highest standards and delivered products that are proven and time tested. We roll the Great American Wheels of Time on Indian Roads which besides ensuring absolute safety and smooth journey also optimize Fuel Consumption and ensure long vehicle life.
Our Brands are ranked among the best in the world We present.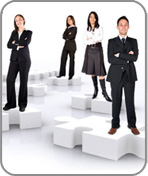 We began with a vision. The same vision has been and will continue to be our motivating factor. To encapsulate an average Indian vehicle be it carrying a family or a business or a huge shipment, from the harshness of Indian roads & terrains and ensure them a safe and hassle free journey. We did some research work on the road conditions generally in India and which tyre would appropriately suit the conditions and the budget of an average Indian. That's when our business experts and technocrats decided on the best of American Brand s to be marketed in India.
We are Golden Falcon-PGT Group, a leading professionally managed based in India and U.A.E.
Our organization is involved exclusively in international Tire trading for the past 20 years with offices in New Delhi, Mumbai and Associate offices in Dubai (UAE) with overall Group Annual Turnover exceeding USD 20 Million.
Area of activity
:
1. Import Division:
- We are sole agents for Cooper Tires in India and SAARC region (Sri Lanka, Pakistan, Nepal ,Bangladesh and Bhutan). Previously we were sole agents in India for Hankook Tire Co. Ltd from 1997-2007. We also regularly import brands like Toyo (Japan), Mitas A.S. (Czech Republic) , Austone(CCT), PACE(CCT) and Dong AH Tubes(Korea) . PGT Division in Dubai, handles re-export of Tire Brands like Michelin and Kumho for the East African Market.
2. Export-Division :
We have been exporting CEAT and Modi and Super King Tyres to Kuwait, Jordan, Egypt, Iraq, Kenya, Tanzania, Uganda, Sudan, Ghana, and the U.K , in addition we export tyres in our private brand GOLDEN FALCON to the middle east and Saharan Africa.
Key Personnel
:
1. Mr. Devender Kandhari , President, who was formerly chief of Sales Division for CEAT Ltd and has over 40 years of experience in the Indian Tyre Industry.
2. Mr. Vikram Kandhari , Executive Director, Sales is an MBA from Case Western Reserve University , OH(U.S.A) and has worked in the past with Goodyear(U.S.A) in Detroit Michigan , and Winston Tire Group , California (U.S.A)
3. The Finance Team is headed by M. Appu , Financial Controller who has over 30 years experience as Regional Financial Manager with Goodyear India
4. In addition we have a highly experienced and motivated team of Sales and Marketing professionals who have worked with major Tire manufacturers globally.
Tyre Manufacturers-Suppliers
:
We have been representing well known international Tire manufacturers as their sales and marketing agents in India and overseas sales to Middle East and Africa. We import passenger car Radial, SUV and Truck/Bus radial Tires for OEM/replacement Market and Agricultural and OTR Tires and Tubes for O.E.M fitment.
Some of the Brands we have represented are listed below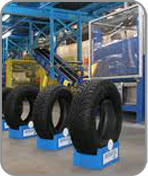 Cooper Tires U.S.A
Mitas A.S (Czech republic)
Dong-Ah Tire & Rubber Co, Korea
Toyo Tire & Rubber Co. Ltd , Japan
CEAT Ltd India
Customers
:
Our Principals are O.E.M suppliers to the following companies in India
Maruti Suzuki Udyog Ltd
Hyundai Motors Limited
General Motors
Reva electric Car Co Ltd
Escorts Construction & Equipment Co. Ltd
Escorts Tractors ltd.
Apollo Tyres